News and Articles
What is Malware? How do we get it?
"Malware, or malicious software, is a blanket term for any kind of computer software with malicious intent. Most online….read more."
"Save yourself from falling victim to the feeding frenzy this tax season by keeping these tips in mind….read more."
Most highlighted features of the new Windows 10 October 2018 Update.
"See the biggest changes coming to Windows 10….read more."
Don't fall for Microsoft Scams!
"Tech support scams are an industry-wide issue where scammers use scare tactics to trick you into paying for unnecessary technical support services….read more."
Viruses, Spyware, and Malware: What's the Difference?
"Our quick and dirty guide to the most common types of threats you're likely to read about (and hopefully not encounter) can help you get up to speed….read more."
"Ransomware is a type of malicious software that infects a computer and restricts users' access….read more."
---
App of the Day!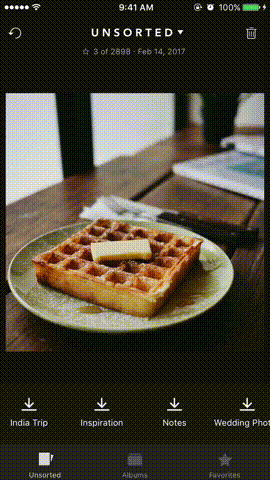 "Swipe up to trash, down to mark favorite, and tap the album to sort the photo. It's the best app for your Camera Roll." Learn more.
Available on Android and Apple.
---